Heart-shaped Ravioli for Valentine's Day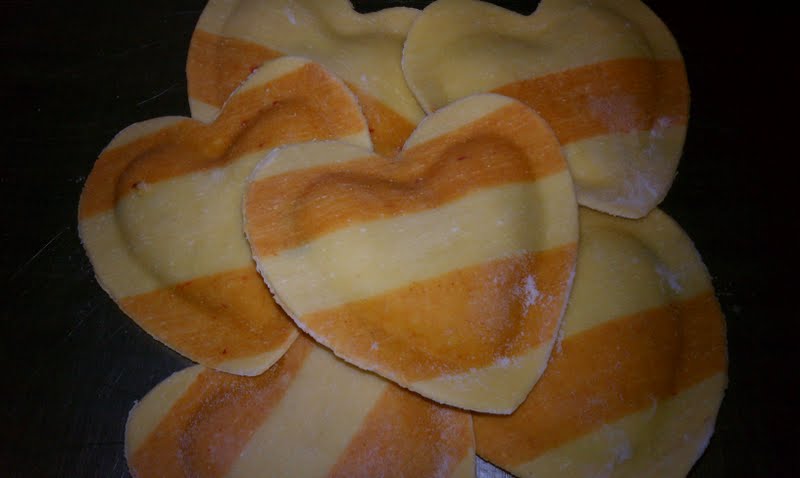 When we first started offering heart-shaped ravioli at Pasta & Co., we made them by hand.  We would gather up friends willing to work for food and have wine-infused assembly line parties into the wee hours.
That was 15 or more years ago.  Now we have a heart-shaped ravioli die and produce them mechanically like the rest of our ravioli, which is probably a good thing because I don't think we have enough friends willing to help hand make the hundreds of pounds of hearts we crank out now.
We offer three kinds every year: Lobster, Artichoke & Sun-dried Tomato, and Quattro Formaggi (4 Cheese).  This year, pre-ordering ended February 9, but we always have plenty on Valentine's Day, on a first come/first served basis.  Just come early because they go fast—especially the Lobster.