Explore our range of pasta & ravioli, sauce, frozen entrees, salads and desserts. Most selections are available in large portions with advance notice.
PASTA & RAVIOLI
We use 100% semolina flour, farm-fresh eggs. water, and traditional techniques to create a fresh and natural pasta product. Check out the chalkboard for the latest creations by Austin's premier pasta-maker, Ron Smith.
Fresh egg pasta- $4.50/lb.
Most flavors – $4.75/lb.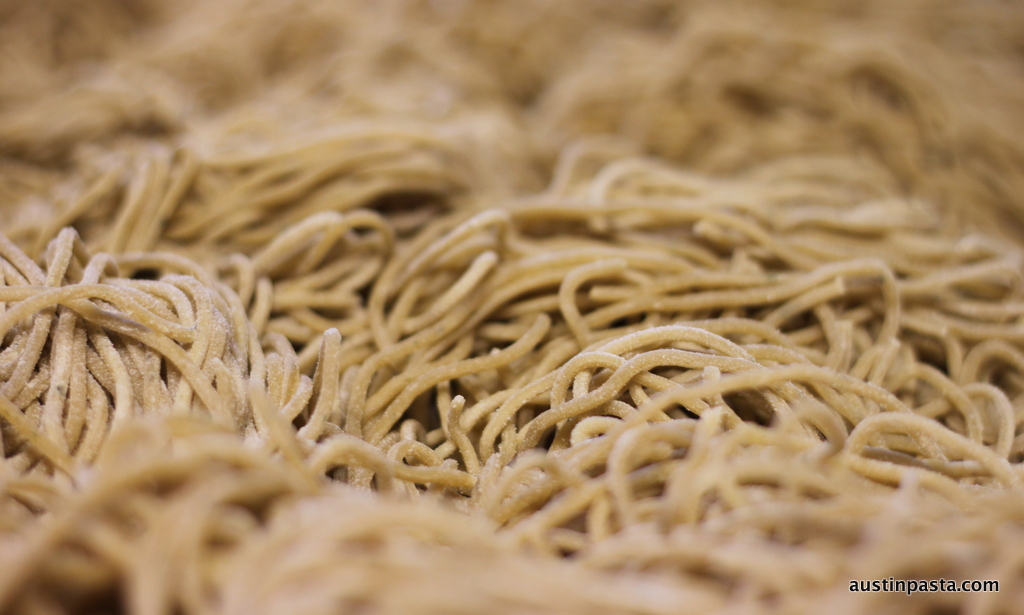 We feature an ever-changing rotation of ravioli choices. The selections range from traditonal Italian favorites (e.g. Gorgonzola-Pinenut or Roasted Butternut Squash & Amaretti with Sage) to creative, and sometimes exotic, combinations of flavors and cultures (e.g. Venison, Elk & Ligonberry or Stilton, Toasted Walnut & Dried Cranberry). Check the board or the Specials page for Ron's latest.
Prices of special ravioli vary with ingredients. Most are $12.50-/lb.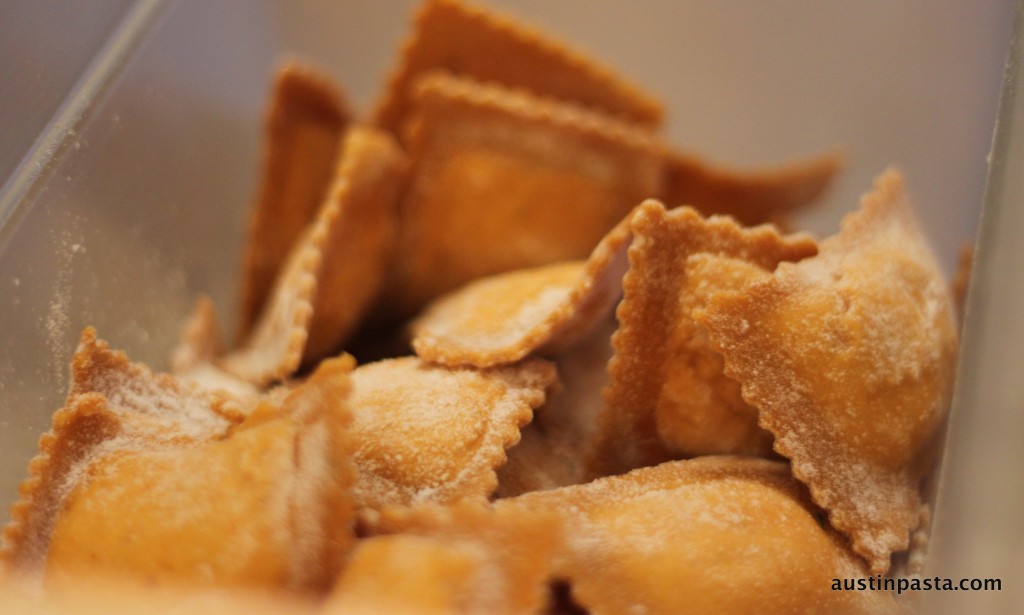 SAUCE
We offer a wide range of authentic Italian sauces as well as creative twists on traditional recipes.
TOMATO SAUCE
Marinara $7.95/pt.  $3.95 1/2 pt.
Salsa Robusta $8.50/pt.  4.25/ 1/2 pt.
Bolognese 10.40/pt.  $5.20/ 1/2 pt.
Pomodoro  $4.75/ 1/2 pt.
Puttanesca  $5.20/ 1/2 pt.
CREAM SAUCE
Alfredo  $5.20/ 1/2 pt.
Piselli  $5.95/ 1/2 pt.
Vodka Sauce  $5.95/ 1/2 pt.
Roasted Red Bell Pepper Cream $5.95/ 1/2 pt.
PESTO
Basil  $6.25/4 oz.
Arugula  $6.25/4 oz.
Ancho-Pecan  $6.25/4 oz.
Cilantro-Cashew $6.25/4 oz.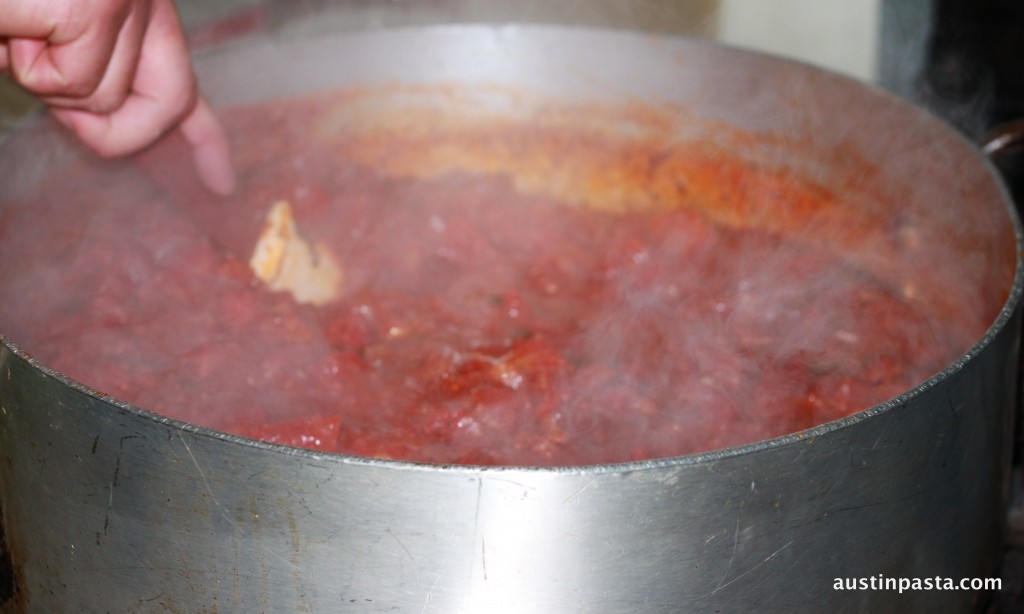 FROZEN ENTREES
We prepare our entrees in small batches to ensure freshness and flavor. Larger portions (6, 10 and 20 serving sizes) are availble made fresh with 48 hour prior notice.
LASAGNE
Bolognese $19.95/lg.  $14.75/sm.
Chicken $19.95/lg.  $14.75/sm.
Verde $18.95/lg.
Primavera $18.95/lg.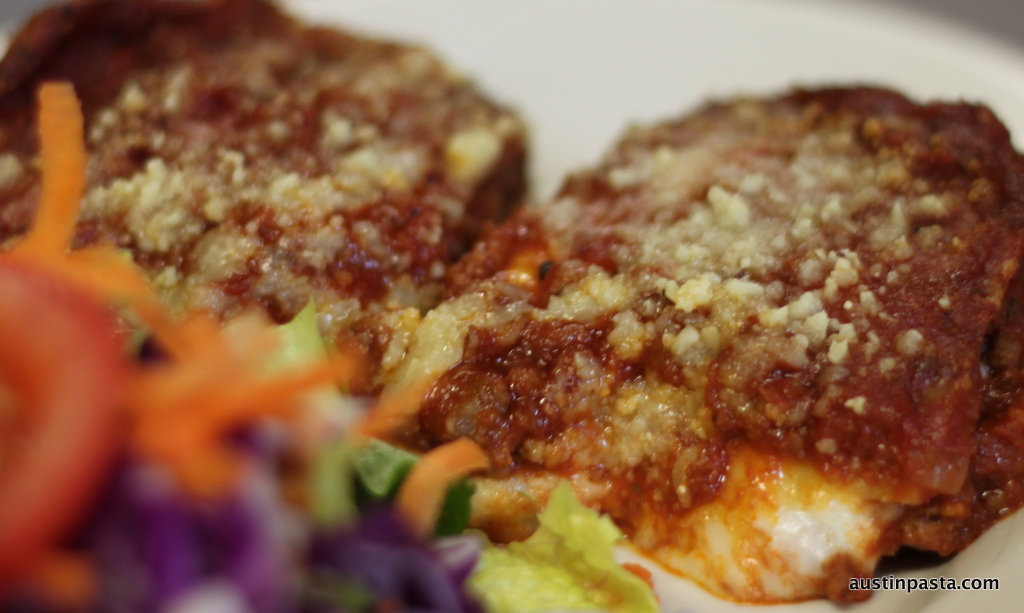 CANNELLONI
Cheese $15.00/lg  $10.50/sm.
Meat $16.000/lg  $11.50/sm.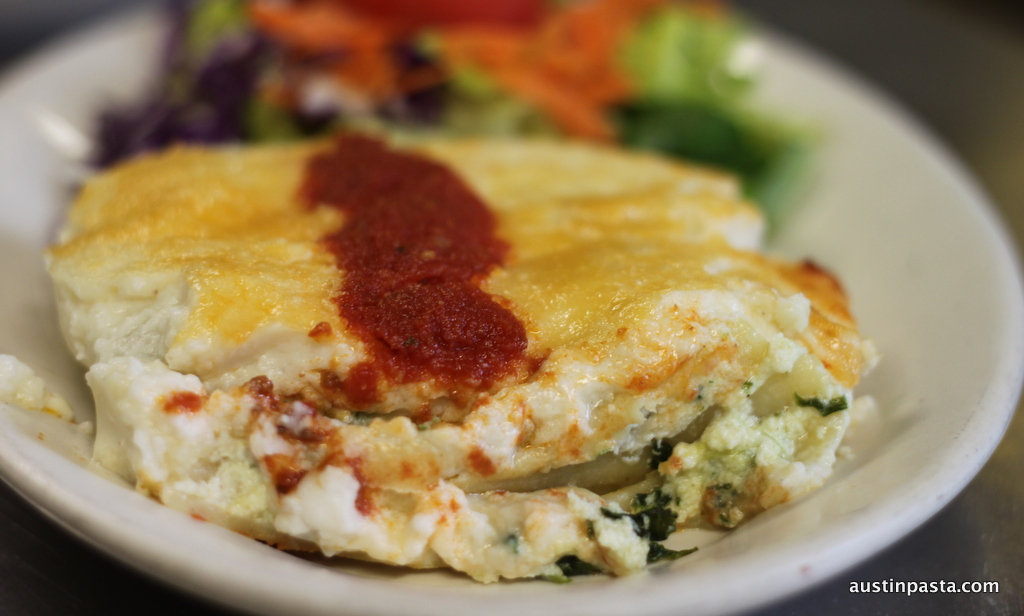 MANICOTTI
Artichoke & tomato $16.25/lg.
Mushroom & eggplant $16.25/lg.
Chicken $16.25/lg.
OTHER
Eggplant Parmesan $11.25 /sm.
Risotto Rustica $9.95/sm.
Chicken and Artichoke Baked Penne $18.95/lg.
Goat Cheese Filled Pasta Shells $14.95
Seafood Filled Pasta Shells $16.50
Meatballs $6.25/lb.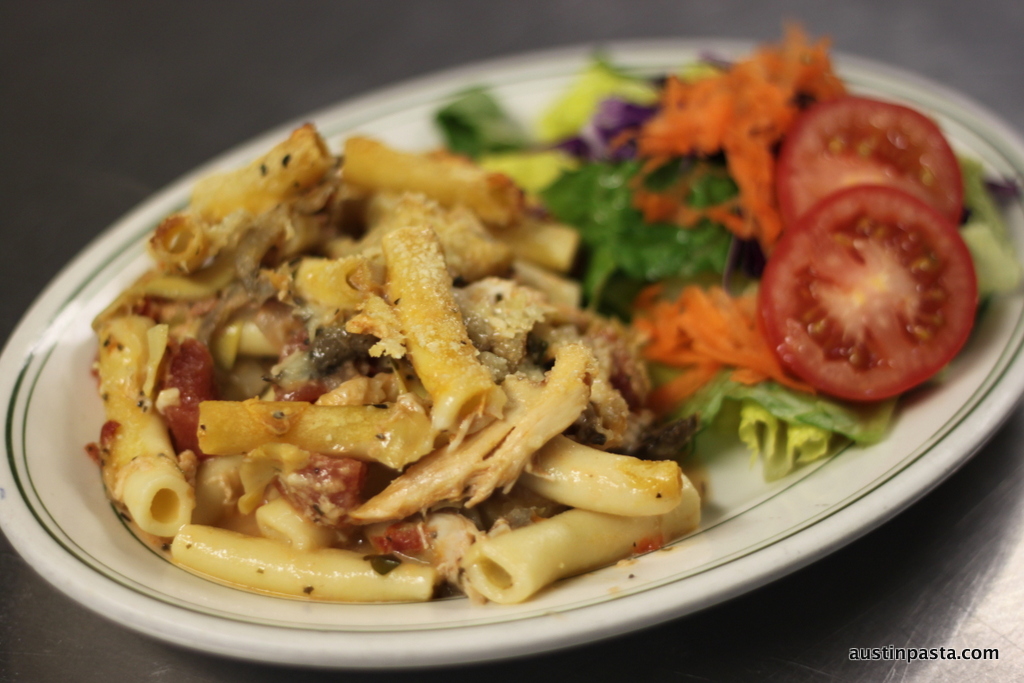 SALAD AND ANTIPASTI
Italian Salad $5.75/lg $3.75/sm
Caesar $5.25/lg.
Chicken & Walnut Pasta Salad $8.50/pt.
Caraway Shrimp Pasta Salad $9.95/pt.
Southwestern Veggie Pasta Salad $6.95/pt. (w/chicken $8.95/pt.)
Herbed Chevre Spread $11.50/lb.
Caponata $9.00/pt.
Marinated Artichoke Hearts $8.50/lb.
Check our stuffed olive & pepper selection, too!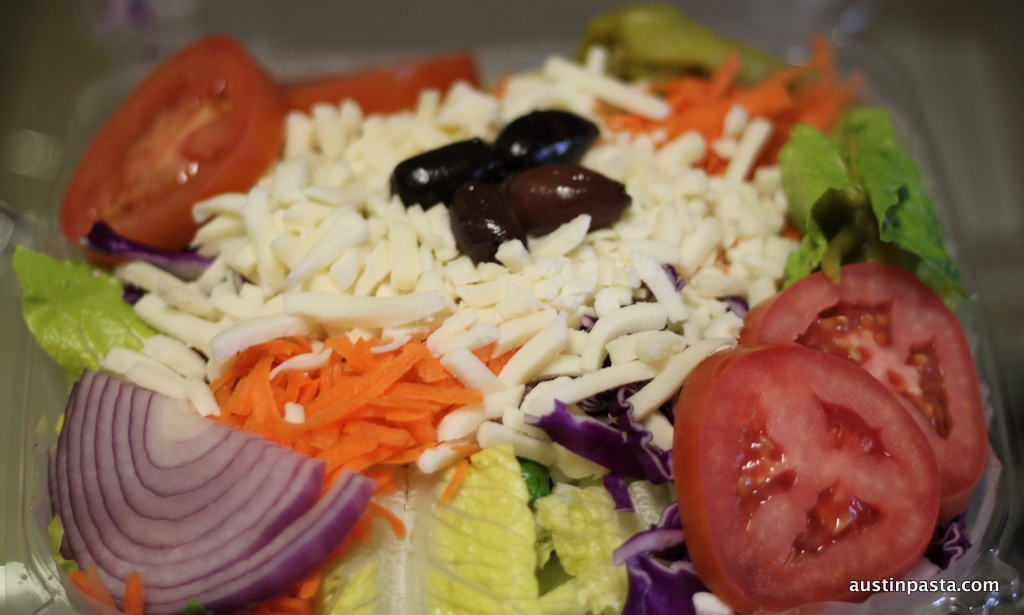 DESSERT
Our selection includes Italian favorites, American classics, and an Aussie surprise!
Tiramisu $3.95/serving $47.40/whole
Biscotti: Anise, Hazelnut, Lemon/Pinenut or Cranberry/White Chocolate/Macadamia $ 1.25/ each
Coffee Blonde Brownies $ 1.25/each  $14.00/dozen
Carrot Cake $3.95/serving  $30.00/whole
Chocolate Spice Cake $3.95/serving  $30.00/whole
Lamingtons $3.95/each  $42.00/dozen (by special order only)